Basic pattern
The gray line appears to tilt down to the left, though it is horizontal.
---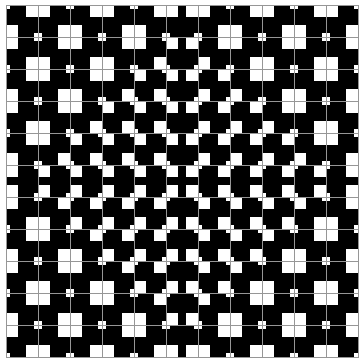 "Black diamond"
Vertical or horizontal gray lines appear to be distorted.
---
"Knitting"
The arrays appear to move.
---
"Moving tiles"
The inset appears to move. This figure consists of squares.
---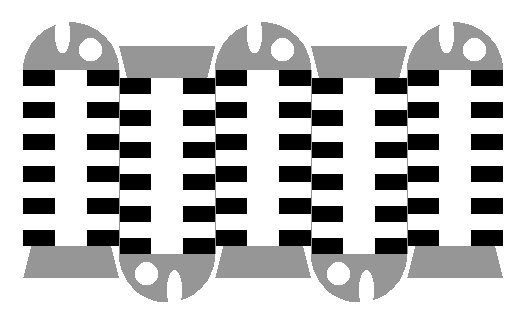 "Fish"
Gray lines are vertical and parallel but appear to tilt alternately. Moreover, fish appear to move vertically.
---